Become a CASA volunteer!
Do you have a passion for children and a desire to help a child in need? You may be the perfect person to become a CASA volunteer!
Qualifications:
Age 21 or older
Live or work in Yankton County, Clay County, Union County, or Bon Homme County.
Have 8-12 hours a month that you can spend on a child's CASA case.
If you are interested in finding out about the duties and responsibilities of a CASA volunteer, please contact CASA Case Manager Crystal Gemar at 605-760-1766. Request a CASA Volunteer application packet. The application form can be downloaded from the "Volunteer Training" page.
Volunteers must complete the 30-hour training program provided by the Southeast CASA Program in order to be sworn in by the Circuit Court Judge as an official CASA volunteer.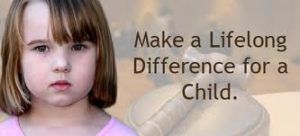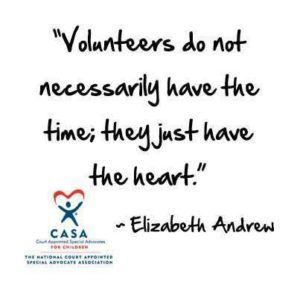 After you are a CASA volunteer, you will complete a monthly Volunteer Time Form to track your volunteer hours. You will also attend at least 10 hours of professional development in-service activities each year.
The Southeast CASA Program now has a lending library! Volunteers may check out a book or DVD on topics such as foster care, at-risk children, poverty, and advocacy. These resources, some of which were purchased with grant funds from the Yankton Area Foundation, may be used for in-service credit. Volunteers must complete at least 10 hours of in-service credit each year. Stop by to see the selection of materials!