Swearing In Ceremonies
After training is completed, CASA volunteers must be sworn in by the Circuit Court Judge before they are eligible to be appointed as an advocate for an abused or neglected child. Southeast CASA currently has 25 highly-trained CASA volunteer advocates from Yankton and Clay Counties. The Honorable Glen W. Eng has sworn in our Yankton County CASA advocates from 2012-2016. The Honorable Cheryl Gering and The Honorable Steven Jensen have sworn in our Clay County CASA advocates from 2015-2017.
Volunteer Resources
If you are interested in finding out about the duties and responsibilities of a CASA volunteer, please contact CASA Case Manager Crystal Gemar at 605-760-1766. A copy of the Volunteer Job Description for Southeast CASA can be found here: Volunteer Job Description SE CASA
The first step to becoming a volunteer advocate with the Southeast CASA Program is to complete our application form, Application SE CASA Volunteer.
Step two is to submit three or four personal references. At least one of the references must have supervised you at work or in a volunteer capacity.
Personal References
Step three, schedule an interview with the Southeast CASA Case Manager and sign release forms for the required background checks. Call 605-760-1766.
Step four, complete the 30-hour training program provided by the Southeast CASA Program.
Step five, be sworn in by the Circuit Court Judge as an official CASA volunteer!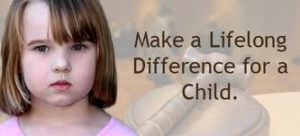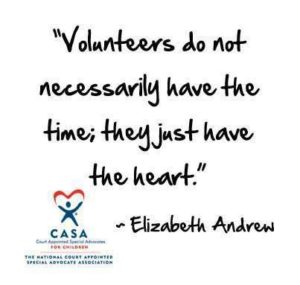 After you are a CASA volunteer, you will complete a monthly Volunteer Time Form to track your volunteer hours. You will also attend at least 10 hours of professional development in-service activities each year.
The Southeast CASA Program now has a lending library! Volunteers may check out a book or DVD on topics such as foster care, at-risk children, poverty, and advocacy. These resources, some of which were purchased with grant funds from the Yankton Area Foundation, may be used for in-service credit. Volunteers must complete at least 10 hours of in-service credit each year. Stop by to see the selection of materials!