Helping to Keep Local Babies Healthy!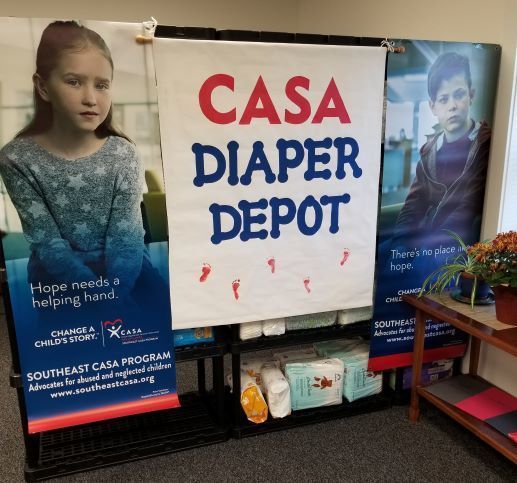 All babies deserve clean diapers.
Something as simple as a fresh and clean bottom can help babies and their families rise to the top.
What is diaper need?
1 in 3 American families reports experiencing diaper need.
Diaper need is the lack of a sufficient supply of diapers to keep an infant or child clean, dry, and healthy.
Diapers are essential to a baby's healthy development. Keeping infants and toddlers clean, dry, and healthy is key to building a solid foundation for all children to reach their full potential.
For parents suffering from diaper need, they may have to leave baby in a soiled diaper for extended periods or even reuse previously soiled diapers. Babies who remain too long in a soiled diaper are exposed to potential health risks.
Why diapers make a difference.
Babies require up to 12 diapers per day, toddlers about 8.
Diapers cost between $70 and $80 per month. It costs an average of $3000 to diaper one child with regular changes until potty training–a huge expense for the over 5 million low-income families with young children living in the U.S. today.
Public assistance programs don't cover diapers.  Diapers give children and families a brighter future.
5.2 million children in the U.S. aged three or younger live in poor or low-income families.
Most childcare centers, even free and subsidized facilities, require parents to provide a day's supply of disposable diapers. Many parents cannot go to work or school if they can't leave their babies at child care due to a diaper shortage.
By working with organizations that are already well-established in the community and currently working with families in need, the CASA Diaper Depot ensures that the diapers collected are distributed to infants and babies in the most efficient and timely manner.
Feed your family… or diaper your baby.   Could you choose?
Every day, parents across the Yankton area must ask themselves that question.
Parents often have to choose between paying for food or buying diapers. The stress of a decision like that takes a toll on the entire family.
The CASA Diaper Depot believes that no one should ever have to choose between food and diapers, and with your help, we're making sure fewer families do. We know that diapers are only the beginning of what our struggling families need — they need comprehensive social services that address a range of issues from food and diapers to medical and mental health.  That's why we partner with organizations in the area that offer whole family care.  
Diaper Requests
It can be hard to make ends meet in Yankton County. No one should have to make the choice between diapers or groceries. The CASA Diaper Depot will provide families with supplemental diapers and wipes for babies and toddlers if they have a voucher from one of our three community partners in Yankton, SD.
Pathways Shelter for the Homeless
Systems of Care at L&CBHS
River City Domestic Violence Center
Mission: 
The CASA Diaper Depot empowers area families and individuals in need by providing a supplemental source for basic baby products. 
Vision:

 
The CASA Diaper Depot believes we can create, through actions large and small, collective and individual, a community in which families have all they need to thrive.
The CASA Diaper Depot centralizes the fundraising and distribution of free diapers as a supplement to qualifying families through existing community partners. Through this network, the CASA Diaper Depot provides free diapers to poor and low-income families in the Yankton area.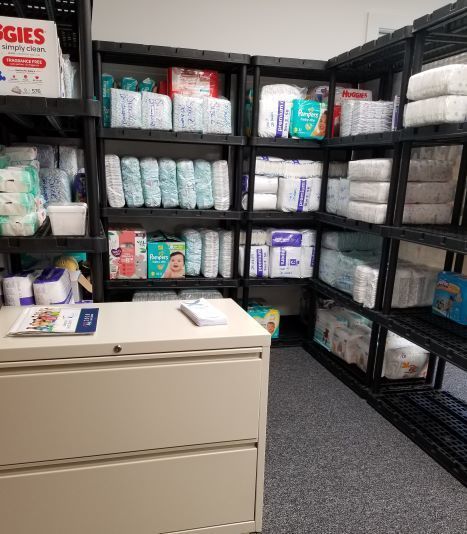 Support the CASA Diaper Depot
We need your help.
Support Change, from the Bottom Up! 
Support the CASA Diaper Depot by making a donation. Your donation goes towards our vision to supplement the basic needs of babies and their families in Yankton County.
Send a check to Southeast CASA, P.O. Box 7017, Yankton, SD  57078, and write "Diaper Depot" in the memo line.
Donate by credit card by clicking the Donate Now button above.
Donate Diapers and Baby Wipes
Southeast CASA gratefully accepts your donations of boxes or packages of disposable diapers of any size for babies and toddlers, as well as packages of baby wipes. You may drop them off at our office, located at 327 Broadway Ave. in Yankton.
Host a Diaper Drive
Host your own diaper drive for the CASA Diaper Depot. Diaper Drives are a chance to have fun and be creative, because no Drive is too big or too small. Any time you get together with friends, invite them to bring a box of diapers with them...and you just had a Diaper Drive!
Local businesses can be asked to be a drop off location for diapers, and they may want to sweeten the deal by offering small incentives for people to donate. They may also help to publicize your diaper drive. 
Contact Southeast CASA at (605) 760-4825 for more information about hosting a diaper drive for the CASA Diaper Depot!